LIVE PREVIEWBUY FOR $49Download Now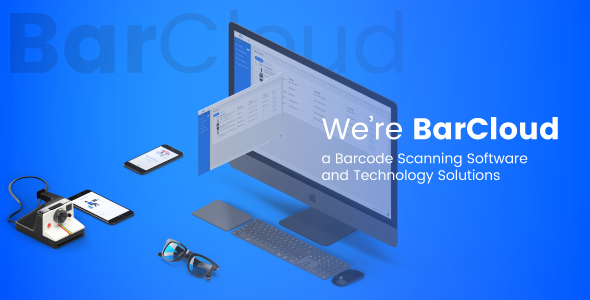 Demo and Documentation
- Username: demo@barcloudapp.com
- Password: 12345
* Documentation and Support: 
https://www.barcloudapp.com/documentation/backend/
BarCloud Backend is a powerful PHP/Laravel script that powers BarCloud, the smartest barcode scanner technology for iOS and coming soon, Android.
This code product allows you to set up a database where you can easily add items to your inventory, as well use Google and Yandex to search and pull product barcodes. Save time and work more efficiently when all the barcode information at your fingertips.
Explore all features below.
Core Elements
Dashboard

Item List

Search functionality with Google and Yandex

Engine Settings

User List

User Settings
CORE ELEMENTS
Dashboard: Monitor & Manage
A clean, beautiful dashboard offers a snapshot of all user traffic and usage. It's easy to manage and monitor your items, searches, and users.
Your Items: List & View
Add your product with the click of a button. Item includes fields include name, image, URL, and barcode.
Save Time with Search
Let Google or Yandex do the search work for you. Easily pull item barcodes using the world's most powerful search engines.
Search Engine Settings
Choose and configure which search engine is best for you, based on wherever you are in the world.
User List
More than one user can have access to…